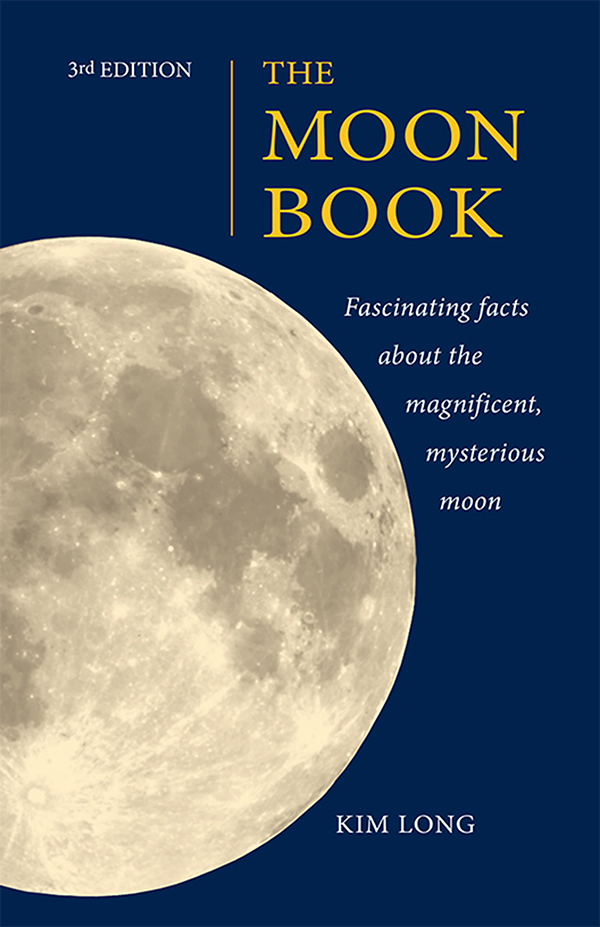 AVAILABLE NOW!
The Moon Book 3rd Edition
180 pages. Color. First published in 1988, the third edition of this proven title features new material, added pages, and more illustrations. Contents include explanations of rotation, orbit, apogee and perigee, the ecliptic, the lunar month, the golden number and the Metonic cycle, varations in moon rise and moon set times, seasonal changes in the angle of moon rise and moon set, right ascension and declination, moon observation guide, moonlight intensity, lunar eclipses, sighting of the first crescent moon, occultations, librations, tides, super moons, lunar photography, Lagrange points, history of moon observation and exploration, a history of moon calendars, traditional lunar months, moon etymology, blue moons, moon statistics ... and more!
$19.95 (plus postage for print edition)
Order the print edition of The Moon Book 3rd Edition through this secure online ecommerce link: The Moon Book 3rd Edition
Order ebook (Kindle edition): Amazon Kindle ebook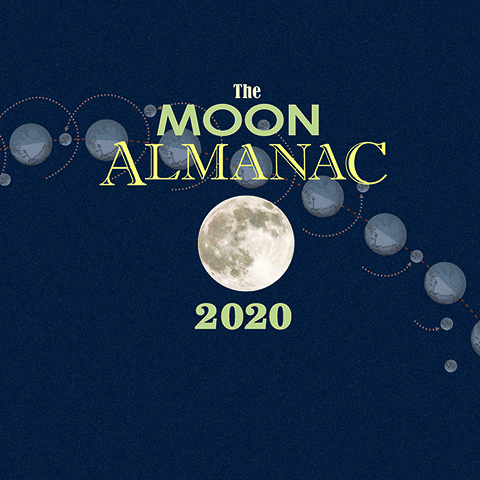 AVAILABLE NOW!
The Moon Almanac 2020
36 pages. Color. 8"x8". Includes exact times for moon phases for each U.S. time zone, moonrise and moonset table, hours of moonlight, names of the full moon, and much more.
$7.95 print (plus postage). $5.99 Kindle ebook.
Print or Kindle ebook formats: The Moon Almanac 2020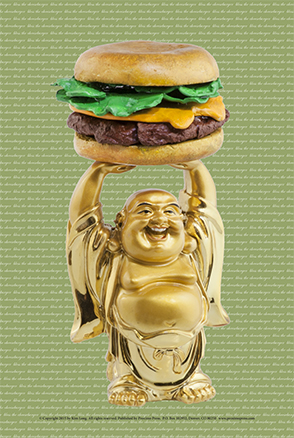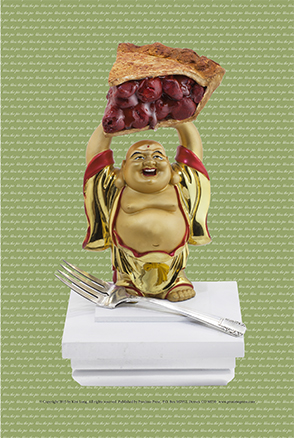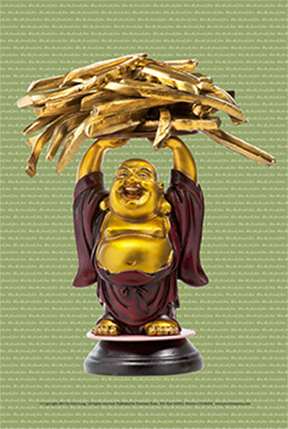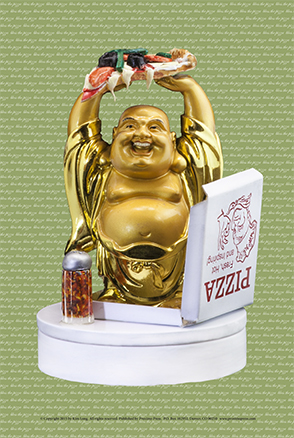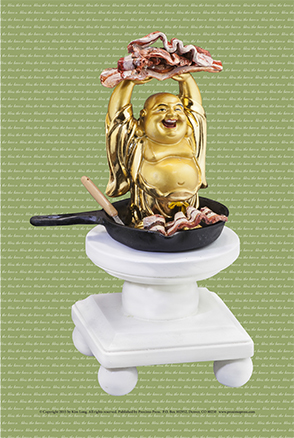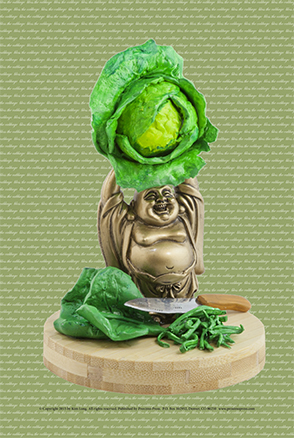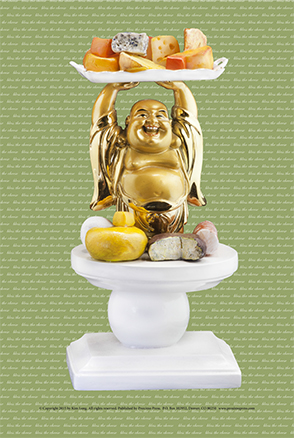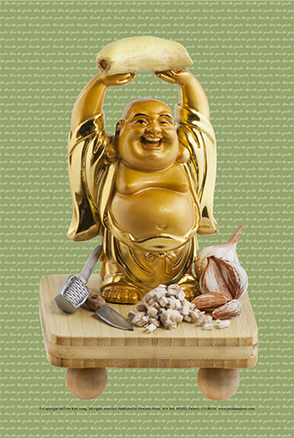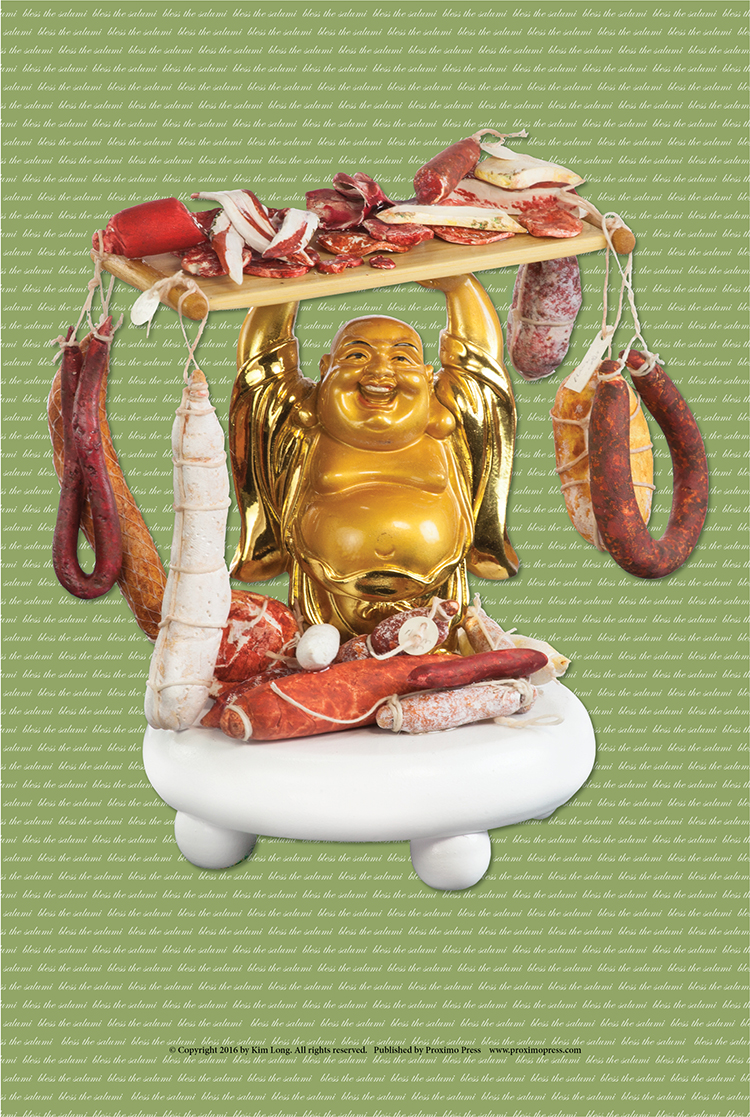 Food Buddha Posters
Each poster (order separately) is 12 x 18 inches
$13.95 plus shipping (posters ship flat)
Not available in stores: Click through to order online with major credit cards, including PayPal. This is a secure online service.
All sales are final. Each copy of these posters is printed to order and cannot be returned.